All Appliance Repair Service
Appliance Installation and Repairs
Serving the West Palm Beach, FL Areas
Do you have an appliance in need of repair in Wellington and need a qualified contractor to make a house call? All Appliance Repair Service Inc. has been installing and fixing Wellington area appliances since 2015, and we'd love to add you to our "happy customer" list! We are experienced in repairing dishwashers, washing machines, dryers, stovetops and ranges, disposals, and much more! In addition, if you find that your appliance is beyond repair, or that it's time to update your kitchen with modern appliances, All Appliance Repair Service Inc. is qualified to install new appliances in Wellington homes!
Diagnostic Fee is Applied to repair work when you hire us!
---
Call To Schedule Service
---
Highly Rated on Google
187+ Verified Reviews
★★★★★
"Sean was polite and prompt. Diagnosed the issue with our refrigerator quickly. Did not have the part with him to fix it, returned in a short time and quickly repaired. Very thankful for the easy fix and honest diagnosis. Will definitely be calling All Appliance Repair for any future needs!"
- Michelle E.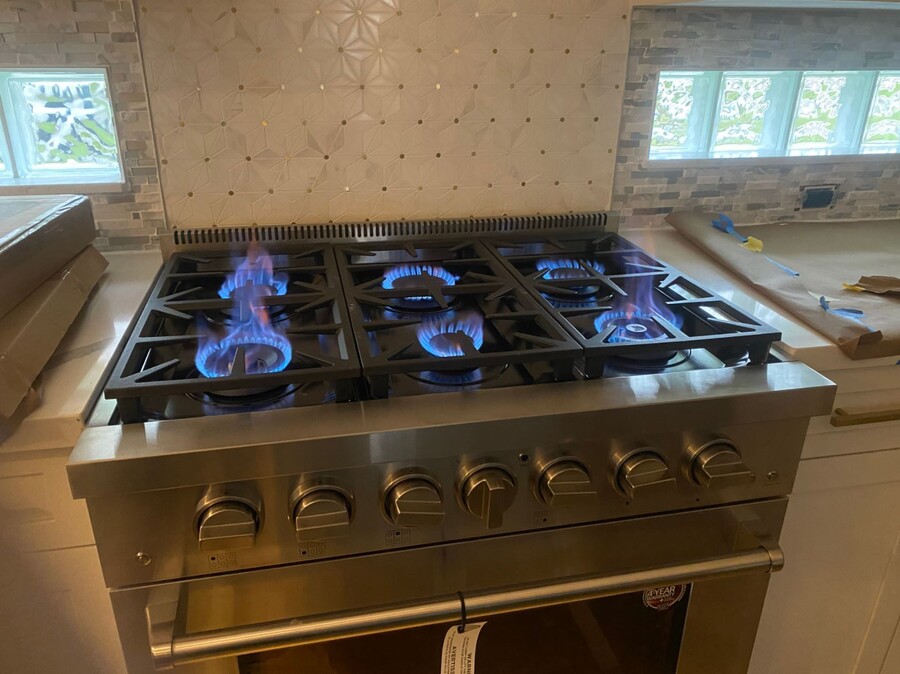 Reliable Appliance Repair Services
From refrigerators to iceboxes, All Appliance Repair Service Inc. can repair your Wellington kitchen appliances quickly and cost-effectively. Simply give us a call to schedule a service appointment, and we'll arrive on time, ready to get to work. Flooring, countertops, and cabinets are always respected and protected during our visit, and we'll leave your home in the same condition we find it. We can install or repair many kitchen appliances, including ranges, stovetops, refrigerators, freezers, dishwashers, and more.
Diagnostic Fee is Applied to repair work when you hire us!
But how much will it cost to replace my appliance? Does it make more sense to purchase a new one? When you call All Appliance Repair Service Inc. for appliance repair, you'll get expert advice from a seasoned technician. We'll take a look at the appliance(s) giving your trouble and give you a fair and honest quote on the cost to repair it, as well as life-expectancy projections. You'll be armed with information to make a reasonable decision on your appliance repairs.
Whether your dishwasher has finally bit the dust, or you are upgrading your whole kitchen with a fresh, modern look, All Appliance Repair Service Inc. can take care of your new appliance installation. Since 2015, we've been installing appliances throughout the Wellington area. We can install just about any new appliances, including washing machines, dryers, disposals, fridges, and stoves. Give us a call for a quote on installing your appliance today at (561) 437-4237 to schedule your installation.
Marine Appliance Repair Services
Marine appliance repair is the process of repairing or replacing components of marine appliances, such as refrigerators, freezers, dishwashers, and stoves. All Appliance Repair Service Inc. provides appliance repair for boats and yachts in the Wellington area.
All Appliance Repair Service Inc. is the best choice for marine appliance repair because of our:
Expertise: Our technicians are highly trained and experienced in marine appliance repair. We have a team of certified technicians who specialize in repairing all types of marine appliances.
Quality Parts: We only use the highest quality parts for all of our repairs. We guarantee that our parts are durable and reliable.
Fast Service: We understand the importance of getting your marine appliances fixed quickly. We strive to provide the fastest repair service possible.
Affordable Prices: We offer competitive prices on all of our services and strive to provide the best value for our customers.
Convenience: We offer convenient pick-up and drop-off services for our customers. We also offer online booking for our services.
---
Call To Schedule Service
---